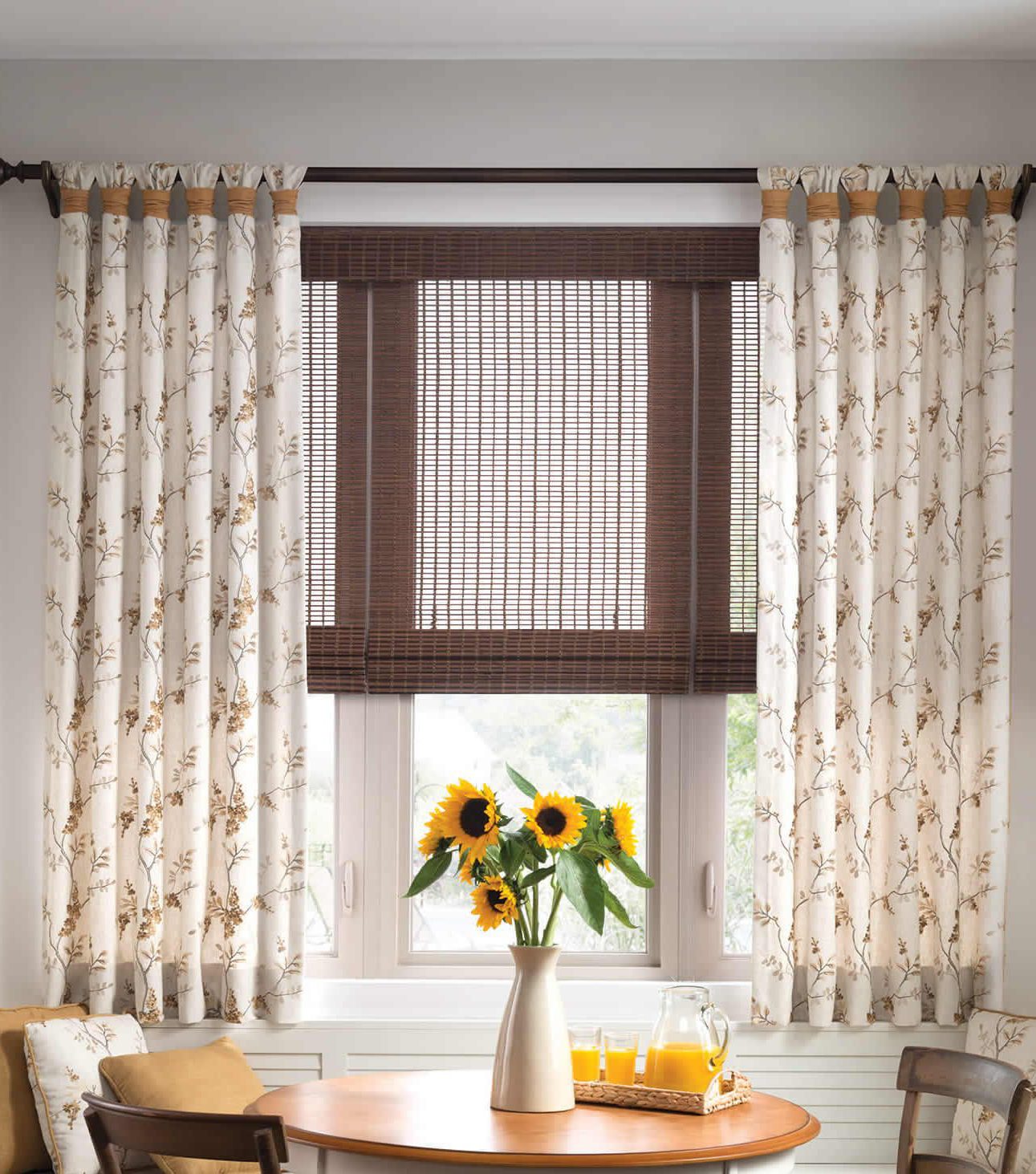 Order Artisan Drapery Today!
The wrong drapes can make your home feel outdated and make your windows stand out for all the wrong reasons. The right drapery, on the other hand, can complement existing décor and elevate the overall aesthetic of any home or office setting. The Blinds Side offers a wide variety of solutions when it comes to dressing your windows, but if you want functional and unique window treatments with a lot of personality and flair, you can't go wrong with artisan drapery.
Partnerships with reputable manufacturers ensure that The Blinds Side delivers a wealth of quality and customizable options for all of your window covering needs. With products from Hunter Douglas, Comfortex, and Graber, you're sure to find the perfect artisan drapery for your home or office spaces, especially when you enlist the help of the talented and creative professionals at The Blinds Side.
The Beauty of Artisan Drapery
Shutters, shades, and blinds are all ideal window coverings for anyone seeking clean lines and minimalist appeal. Drapes, on the other hand, can take your décor to a whole other level, adding depth, dimension, and visual appeal that speaks to your particular style and taste, especially when paired with other window treatments.
With artisan drapery, you'll enjoy premium quality fabrics designed to offer both luxury and longevity, thanks to superior craftsmanship and attention to detail. Graber artisan drapery, for example, features quality detailing like sewn-in liners, double-turned hems, and mitered corners to elevate both the look and the resilience of your drapes.
An extensive collection of materials, colors, patterns, styles, embellishments, and liners gives every homeowner and business owner the opportunity to create window treatments that serve all of their functional and aesthetic needs. Whether you want sheers or blackout curtains; pleats or gathered rod pockets; bold colors or traditional patterns, you'll have endless opportunities to find the right drapes for your interior when you team up with the experts at The Blinds Side.
Versatile Graber Artisan Drapery
It's not enough for window coverings to be pleasing to the eye. They also have to deliver the superior performance you expect and deserve. The right drapes can provide you with lighting control, privacy options, and insulation to reduce energy waste and expense. They can also help to reduce noise pollution from nearby neighbors or busy streets. Form follows function, but you'll get both with artisan drapery from The Blinds Side.
Expert Advice and Installation
Choosing the best Graber artisan drapery for your home or office isn't easy with so many options to consider. This is where the creativity and experience provided by the professionals at The Blinds Side is so valuable.
During your consultation, you can not only peruse swatches, but we're happy to offer advice based on your particular wants and needs, as well as our wealth of knowledge concerning residential and commercial window treatments. Once you've chosen the perfect artisan drapery, our trained experts will order and install it to your satisfaction.
When you're ready to update and enhance your home or office with beautiful, quality artisan drapery, contact the helpful professionals at The Blinds Side at 410-630-6940 or [email protected] to schedule your consultation.