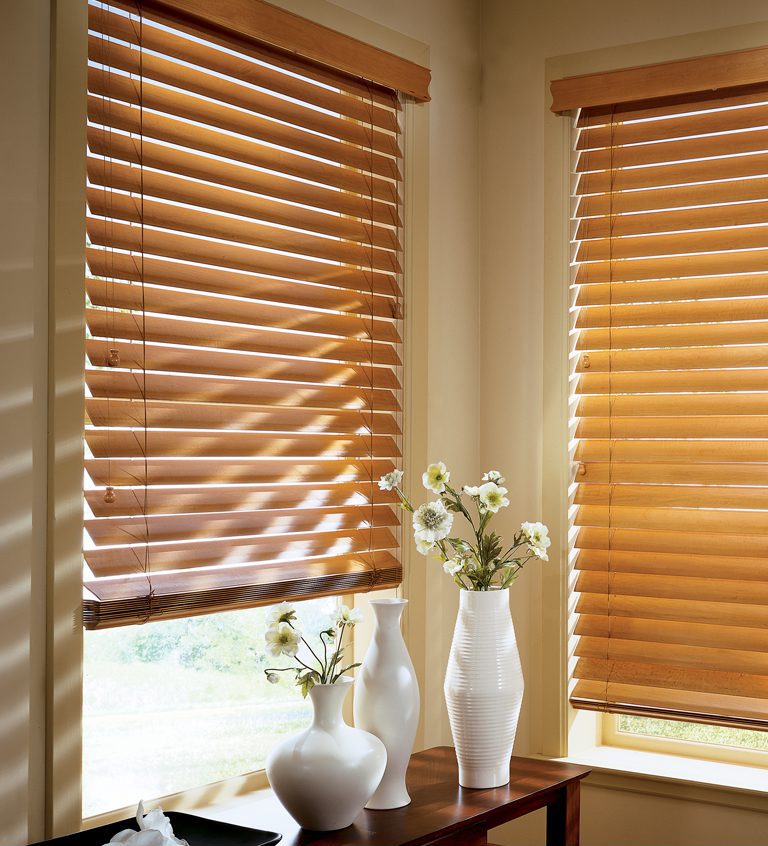 At the Blinds Side, we know how important it is for your home to reflect your personality and serve as a beautiful and welcoming sanctuary. We understand that you need your business décor to present an image of professionalism and sophistication that creates confidence and appeal for your brand.
When you're looking to create an impact and add an air of class to your home or office setting, The Blinds Side is happy to accommodate with a range of wood blinds. The warmth of real wood blinds helps to create an inviting atmosphere while presenting a polished, traditional look with luxury appeal. Classic Venetian blinds can upgrade the look of any home or office interior. The qualified experts at The Blinds Side are ready to help you understand the many benefits of this timeless window treatment and choose the best products for your space.
Those that want to save money can turn to faux wood options to mimic the look of real wood blinds, but there's nothing quite like the authentic article to lend a luxurious, high-end feel to your décor. Venetian blinds that are expertly manufactured from real wood can enhance the look of any room, instantly elevating a dull office interior or a plain bedroom or living room.
Wood adds a warm ambience and subtle glow that puts people at ease and makes your interior spaces welcoming. If you're looking for a blend of natural charm and polished refinement, wood blinds from The Blinds Side are the way to go.
Valuable Real Wood Blinds
The price of wood blinds is always going to be slightly higher than faux wood products, but you get a lot for the money. In addition to the beauty of real wood blinds, you'll enjoy incredibly well-made and durable products when you choose these quality window treatments. Manufactured using cutting-edge technology, wood blinds will perfectly fit your window frames, as well as your sophisticated sense of style.
Wood blinds are easy and intuitive to use, and controls are designed to last. With proper cleaning and maintenance, these products will stay with your home until you're ready to move on. When you are ready to sell, the inclusion of custom fitted wood blinds can only help to attract buyers.
Even better, real wood can add insulation to your home. When you close blinds against the summer sun or cold winter nights, you'll help to keep the elements outdoors, improving interior comfort and reducing utility bills. In other words, you're going to see a return in your investment when you choose real wood blinds.
Decorating a home means imbuing it with your personality. Office décor must support your brand image to motivate employees and give clients a sense of confidence. Versatile, custom Venetian blinds can help you on both scores. You'll get the custom fit and the fabulous style you crave for your interior spaces when you choose real wood blinds from The Blinds Side. If you're ready to enhance the look of your home or office, contact us today at 410-630-6940 or [email protected].