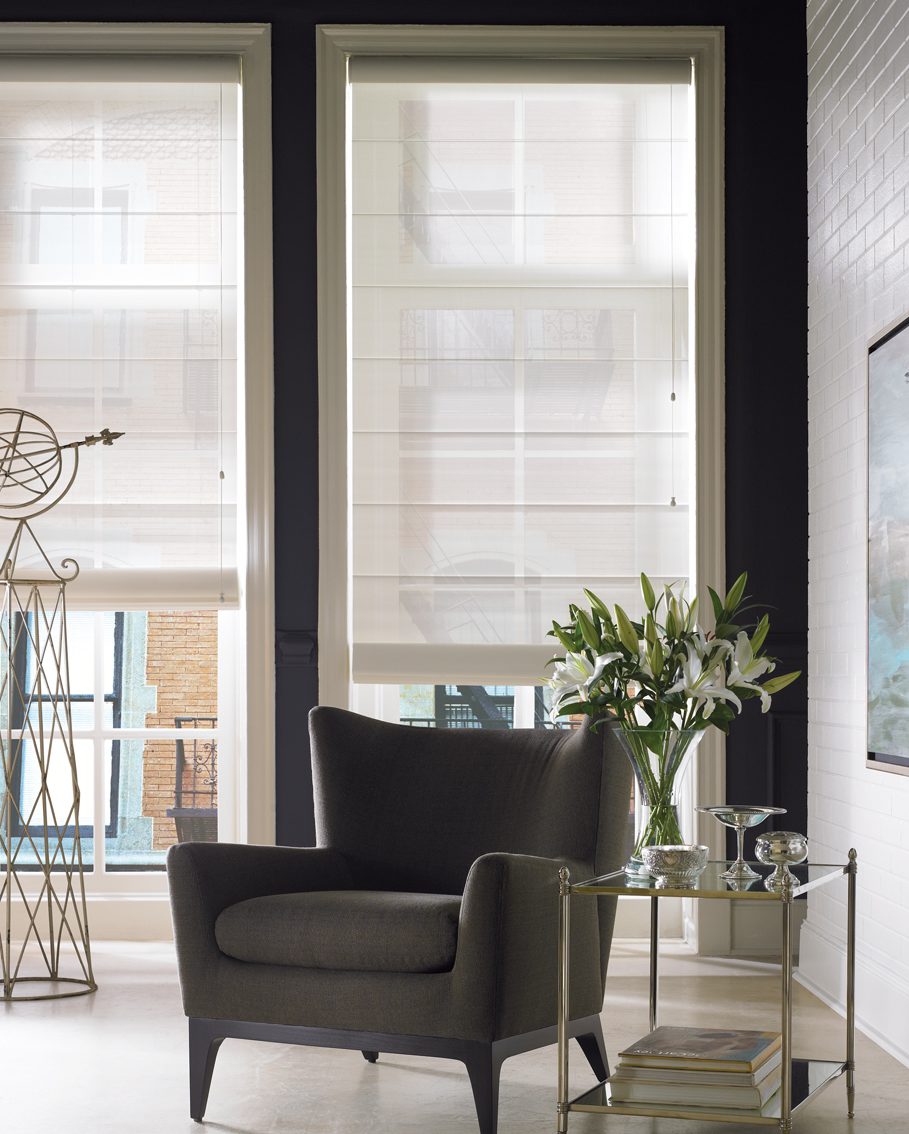 Order Drapes for Commercial Properties Today!
When looking for window dressings for your commercial space, drapes are an economical means of adding beauty and function to your business interior. Of course, not just any drapes will do. When you choose cheap, generic curtains, you won't enjoy the same benefits as if you install commercial custom drapes from the expert designers and installers at The Blinds Side.
Whether you want to enhance the look of a corporate office, shield diners at your restaurant from the rays of the morning sun, or stop the ingress of afternoon heat in hotel rooms, the quality, commercial fabrics offered by The Blinds Side can help you to meet your goals with gorgeous and well-designed drapes. You'll also gain the efficacy of commercial fire-retardant drapes designed to ensure the safety of employees and customers. There are so many benefits to be gained by partnering with the qualified experts at The Blinds Side for your window treatment needs.
High-Quality Commercial Fabrics
Drapes are an ideal window treatment for commercial operations interested in elevating the look of their space while maintaining a reasonable budget. This is best accomplished by working with the experienced professionals at The Blinds Side to find the commercial custom drapes that best suit your every need.
Our high-quality commercial fabrics not only provide the opportunity to add sophistication and flair to your commercial space, but also the option to control lighting and even interior temperature, depending on the products you choose. Drapes are also a durable and cost-efficient window treatment, which is good news for responsible business owners working with a set budget.
Beautiful drapes are a staple of interior design that can help to soften and enhance décor, creating a comfortable and inviting atmosphere for employees and customers alike. With advice and installation services from The Blinds Side, you'll find the perfect drapes to elevate the look of your commercial space.
Safe and Resilient Commercial Fire-Retardant Drapes
The Blinds Side is proud to offer a wide range of options for drapes, including a variety of sizes, styles, and materials to choose from. Our drapes also come with desirable features to increase functional appeal, such as options that reduce the intrusion of light and heat and dampen outside noise.
Commercial interests will also appreciate commercial fire-retardant drapes that increase safety for employees and customers. It's important to prepare for potential disaster scenarios, including fire, and flame-retardant fabrics could help to reduce property damage and save lives.
Versatile Commercial Custom Drapes
Commercial custom drapes can help to personalize and beautify your interior spaces, but they are also among the most versatile window treatments. You can install one set of drapes or pair heavier curtains with lightweight sheers for flexible styling and light control. Or you could add drapes over shades, shutters, or blinds for a high-end, sophisticated aesthetic and even greater functional appeal.
With affordable pricing and assistance from the qualified experts at The Blinds Side, you have every opportunity to select the window treatments that are perfectly suited to meeting your practical needs and adding luxury and style to your commercial space.
Contact the talented professionals at The Blinds Side at 410-630-6940 or [email protected] today to schedule a consultation and choose your customized window treatments.