Hunter Douglas Silhouette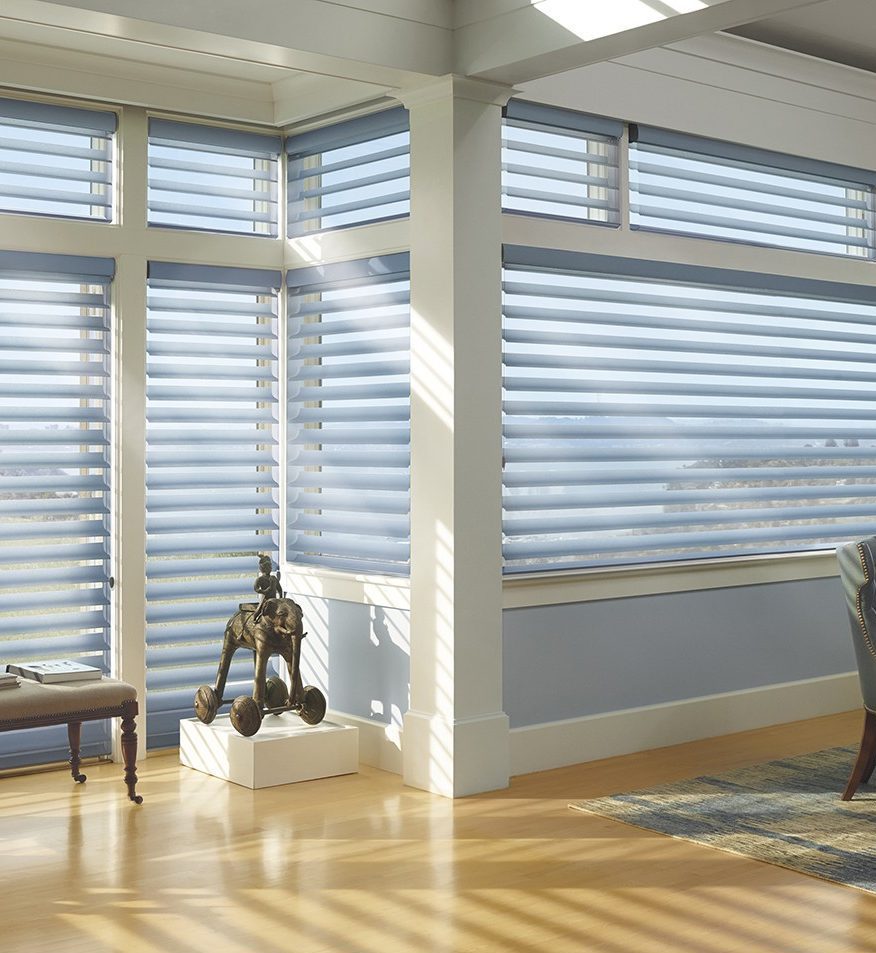 Order Hunter Douglas Silhouette Today!
The Blinds Side proudly offers a wide selection of quality Hunter Douglas products, including unique and stylish Silhouette blinds. What sets this model apart from other blinds is the revolutionary S-shaped vanes placed between two sheer panels. In the closed position, these vanes seamlessly overlap to create a darkened interior and provide the exceptional level of privacy you expect.
When adjusted to an open position, the unique shape of the vanes ensures that you enjoy both privacy and abundant natural lighting for your interior spaces. You can even determine the optimal angle of veins to produce a seemingly unfettered view of the landscape outside. If preserving your view is of the utmost importance, Silhouette ClearView Shadings provide fabric choices that deliver the clearest possible view of the stunning vistas outside.
Those looking for blackout conditions to aid in restful slumber will appreciate the increased functionality of Silhouette Duolite blinds. These include a nested shade behind the blinds that can be utilized to ensure the height of darkness and privacy. With so many options to choose from, you're sure to find the sensible and sophisticated Silhouette model that perfectly suits your priorities for window coverings.
There's even more to love, though, thanks to included UV protection that helps to alleviate fading on surfaces in your home, as well as damage to your skin when sunlight is streaming in. If you're ready to learn more about Silhouette blinds from Hunter Douglas, contact the qualified professionals at The Blinds Side now at 410-630-6940 or [email protected].