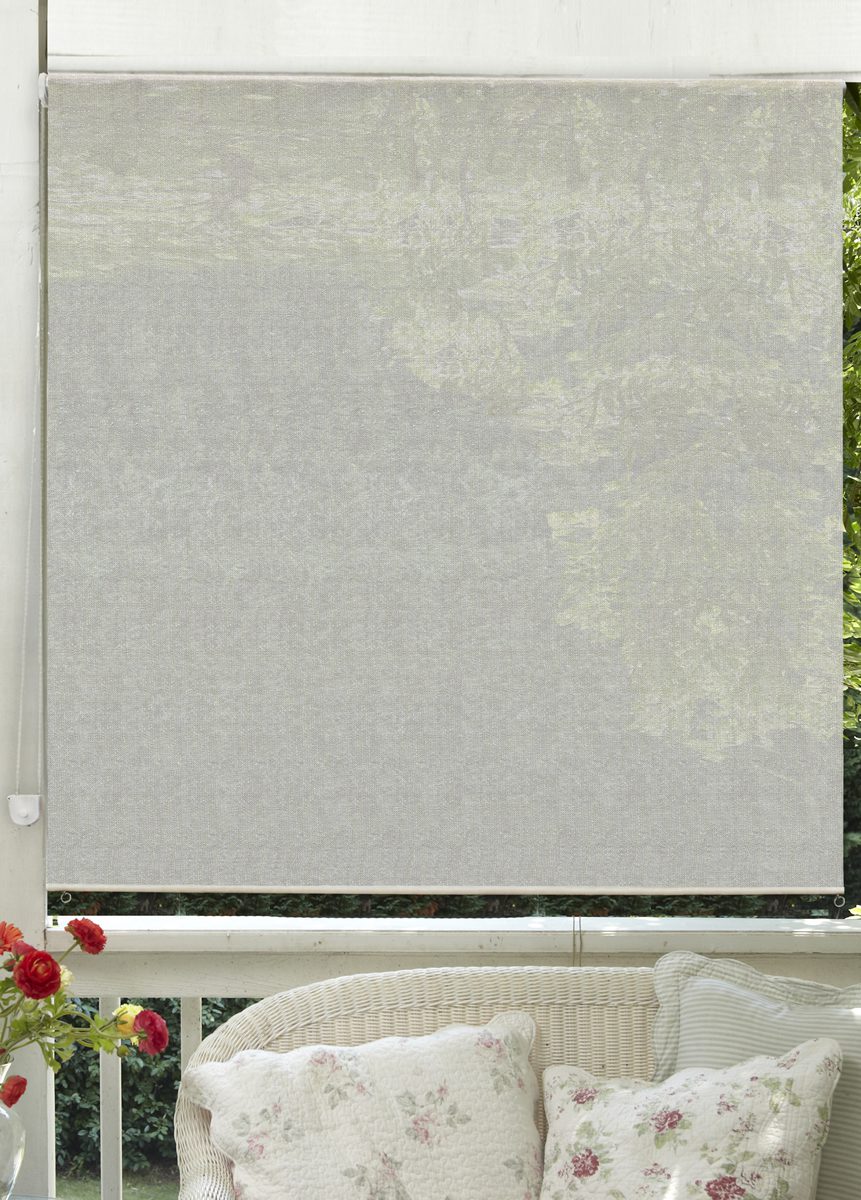 Order Solar Shades Today!
It's a beautiful, sunny day and you want to enjoy the stunning vistas outside your window, but the glare is so bright that you have to avert your eyes. Even worse, the rays streaming in through your windows are turning your house into a veritable oven, forcing you to hike the thermostat (and your cooling costs). Then there's the noticeable fading on furniture and carpeting in the path of the sun.
If the sunlight entering your home is starting to drive you nuts, it's high time you considered installing cordless solar shades from The Blinds Side. The window treatment experts at The Blinds Side partner with reliable manufacturers like Graber, Hunter Douglas, and Comfortex to offer quality products that ensure you not only get the lighting and privacy controls you want, but also the ability to adjust your interior environment and save on energy costs. You can even enjoy the view in the process.
This is all made possible with the sun protection offered by solar shades ranging from 1-10% openness, along with expert advice and installation from the talented professionals at The Blinds Side.
Filtered versus Blackout Solar Shades
You might be surprised to learn how many options there are when it comes to the relative opacity of solar shades. On one end, you have transparent blackout solar shades that completely keep the sun at bay. However, there are also semi-transparent shades ranging from 1% openness up to about 10% openness. What does this mean? What's the difference between 3% openness and 10% openness?
This percentage is a measure of tightness in the weave of the fabric. A factor of 1% openness denotes the tightest weave, which allows the least amount of light to filter in. Bumping it up to 3% openness or 5% openness increases the amount of light that will enter your home or office, even when shades are closed, and a factor of 10% openness will still protect your interior from harmful solar rays and the ingress of heat, but allow you a much clearer view of the outdoors in the process.
Whether you want your solar shades to offer total darkness or you'd rather enjoy your view even as you diminish the intensity of the sunlight entering your home, The Blinds Side has the protective window coverings that will meet your needs and elevate your décor simultaneously.
A Stylish and Lasting Addition to Your Décor
The premium quality solar shades available from The Blinds Side come in a wide range of colors, styles, and designs to suit any interior setting and your personal style preferences. These simple, classic window treatments pair well in both traditional and modern décor, making them a perfect addition to any room in your home or office, especially if you get a lot of sun.
With cordless solar shades from The Blinds Side you'll enjoy the beauty and longevity of premium materials and manufacturing, as well as minimal maintenance to preserve the function and appearance of your fantastic window treatments. You'll find your ideal blend of lighting, privacy, and protection from the sun when you peruse our selection of quality solar shades.
Contact the qualified professionals at The Blinds Side today at 410-630-6940 or [email protected] for assistance scheduling your consultation and choosing the best window treatments for your interior.