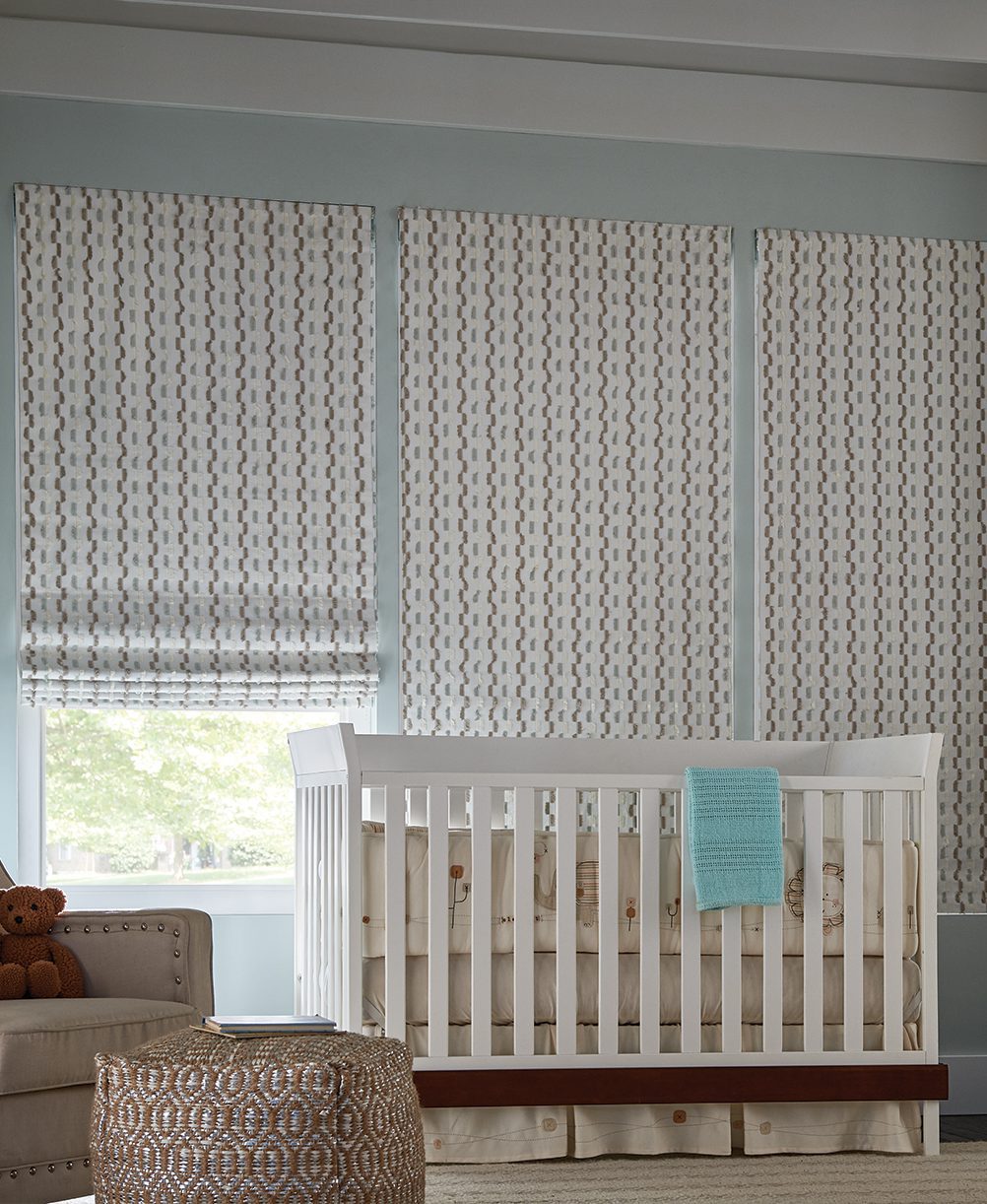 Order Roman Shades Today!
There are few window treatments that offer the versatility of Roman shades. These simple, beautiful window coverings work equally well in a casual or formal capacity, depending on the features you choose and how you style them. With a wide range of options for color, pattern, and style, you can easily personalize interior spaces, and the materials you choose will help you to control lighting, privacy, and even the interior environment.
The Blinds Side is pleased to offer an array of Roman shades to suit any room and every aesthetic, with luxury fabric and sturdy construction designed add timeless appeal and deliver maximum performance and longevity. Whether you're drawn to the classic lines of flat Roman shades, the softness and depth of stacked Roman shades, or the quality and versatility of products like the Hunter Douglas Vignette, you'll find exactly what you're looking for when you partner with the trusted professionals at The Blinds Side.
Classic Flat Roman Shades
As you might imagine, flat Roman shades offer clean lines and the simplicity of a smooth, flat surface to cover your window, virtually eliminating the gaps you might experience with drapery or some other window treatments. Depending on the materials and construction you choose, flat Roman shades can allow outside light to filter in or block it completely, as well as offer varying levels of added insulation to help with energy efficiency.
These shades pair perfectly with other window treatments, as well. Because of their classic, streamlined styling, they're easy to layer with other window coverings as a way to increase light-blocking and insulative properties, or simply create unique and customized décor. The options for adding aesthetic appeal that reflects your personal taste are endless when you start to explore the many delightful styles of Roman blinds available from The Blinds Side.
Versatile Stacked Roman Shades
The major appeal of stacked Roman shades is how attractive they are, whether they're closed or open. This is thanks to the added dimension of uniform fabric folds that evoke a feeling of elegance, luxury, and grandeur. These window coverings look equally at home in a formal dining room, an intimate bedroom, or a stylish board room or office. In other words, they deliver incredible versatility and the opportunity to express your personal style and impress visitors with your décor.
Performance Hunter Douglas Vignette
The Blinds Side is committed to helping every client find the best window treatments for their space by offering expert advice and installation services, along with unparalleled customer care. We partner with reputable manufacturers to ensure the highest quality products and maintain our sterling reputation.
The Hunter Douglas Vignette is a classic Roman shade with modern sensibilities, including a Duolite feature that means you can enjoy the ingress of filtered sunlight even as you preserve your privacy, or easily adjust your window covering to completely block exterior light. With two panels on one roller system, you'll benefit from ease of use paired with reduced bulk, as opposed to a typical, two-roller system.
Your requirements for lighting, privacy, and style are unique, and the talented team of professionals at The Blinds Side wants to help you express yourself through your décor while meeting your practical needs. Contact us at 410-630-6940 or [email protected] to get started by scheduling your consultation now.