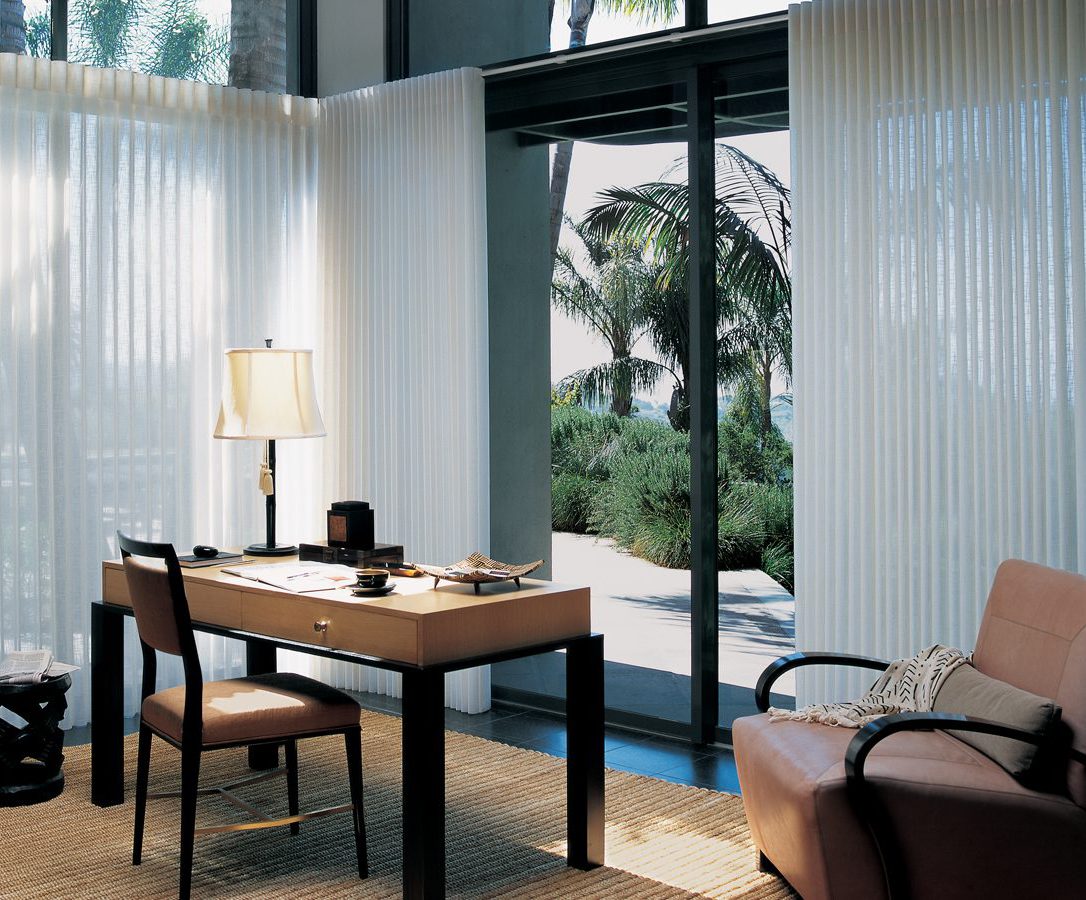 Order Hunter Douglas Luminette Today!
The experienced professionals at The Blinds Side understand the difficulties of choosing the perfect window treatments for your residential or commercial setting, which is why we're so pleased to partner with quality manufacturers like Hunter Douglas to offer a vast array of suitable products, including Luminette Privacy Sheers. If you're having trouble deciding between the unmatched utility of blinds and the luxury and elegance of sheer drapery, this model provides the best of both worlds with sensible styling that elevates the look of any interior space.
From a practical perspective, these vertical blinds, flanked by sheer fabric, rotate up to 180 degrees to provide you with the greatest opportunity to control lighting, privacy, and your view of the outside. You can also open blinds to let sunlight stream in unfiltered and enjoy a clear view. Even closed, however, the sheer fabric won't unduly hinder the view, and the diffuse sunlight entering won't have the same strength of unfiltered light thanks to properties that minimize harmful UV rays entering your interior spaces. If you're worried about furniture or flooring suffering from fading, these blinds are an ideal solution to meet your many needs.
Like all Hunter Douglas products, Luminette blinds deliver distinct and thoughtful attention to detail, particularly when it comes to concealing unsightly hardware. The enclosed SofTrak system conceals the hardware in the headrail to provide an elegant, cohesive appearance that enhances your décor instead of creating an eyesore. If you're ready to upgrade your interior spaces with Luminette Privacy Sheers, contact the experienced professionals at The Blinds Side at 410-630-6940 or [email protected] today to learn more.