Commercial Exterior Shades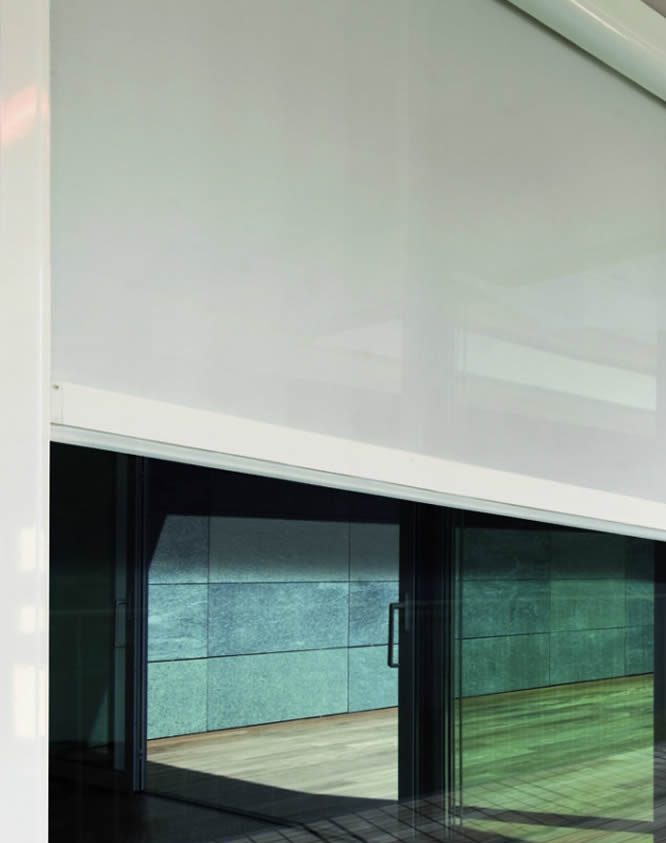 Order Commercial Exterior Shades Today!
Many businesses feature some sort of outdoor seating area. Whether you provide an exterior lounge for employees or you are in the hospitality industry and your property includes outdoor dining or lounging for guests, you want to make sure these areas deliver superior comfort without compromising the access to nature that makes them so appealing. With assistance from the trained and experienced professionals at The Blinds Side, you can find the multi-functional patio shades that enhance comfort and preserve visual appeal.
The added value of any outdoor seating area can quickly be undone by glaring sun, pests, and proximity to nuisances like traffic and passersby. If you want to provide an attractive, relaxing, and private outdoor space for employees or customers, you'll find that commercial exterior solar shades from The Blinds Side are an ideal solution. There are several benefits you'll enjoy when you install suitable outdoor shades.
Outdoor Shades Offer a Room with a View
Patio seating areas may be covered and they may feature low walls, screens, and/or windows. Regardless of the makeup of your outdoor lounge space, you want to create a serene and sophisticated ambience while preserving the natural view for the enjoyment of anyone utilizing the area.
The best way to do this is with one of the many models of commercial exterior solar shades offered by The Blinds Side. These shades are designed specifically for exterior use, providing sun protection without impeding the outside view. With expert assistance, you can choose the products that upgrade the look of your outdoor seating area and have them installed to your satisfaction, thanks to our end-to-end solutions.
Protection and Privacy with Patio Shades
Adding attractive décor is only one part of choosing the perfect window treatments. You also need functional features, especially when it comes to outdoor shades. The Blinds Side delivers with products that offer both protection from the elements and privacy.
Exterior solar shades reduce both the glare of the sun and the heat-producing solar rays that can turn your outdoor seating area into an oven. If you want to protect employees or customers from harmful UV rays, exterior shades from The Blinds Side provide exemplary performance.
A 4-sided seal also keeps out pests and reduces dirt and debris that might otherwise blow in. These shades are easy to clean and maintain for long-lasting use. Plus, certain shades are virtually transparent from the inside, but allow for privacy thanks to solar fabrics that add opaqueness to outward facing surfaces.
Quality Commercial Exterior Solar Shades
Top-quality materials ensure that your patio shades from The Blinds Side will stand up to the elements and provide outstanding use value. With so many styles, colors and prints, and features to choose from, you'll have no trouble installing the exterior shades that meet your every need for elegance, comfort, and privacy while preserving the natural view.
Are you ready to upgrade the beauty of your outdoor commercial space and increase comfort and enjoyment in the process? Contact the qualified experts at The Blinds Side today at 410-630-6940 or [email protected] to learn more and schedule your consultation.