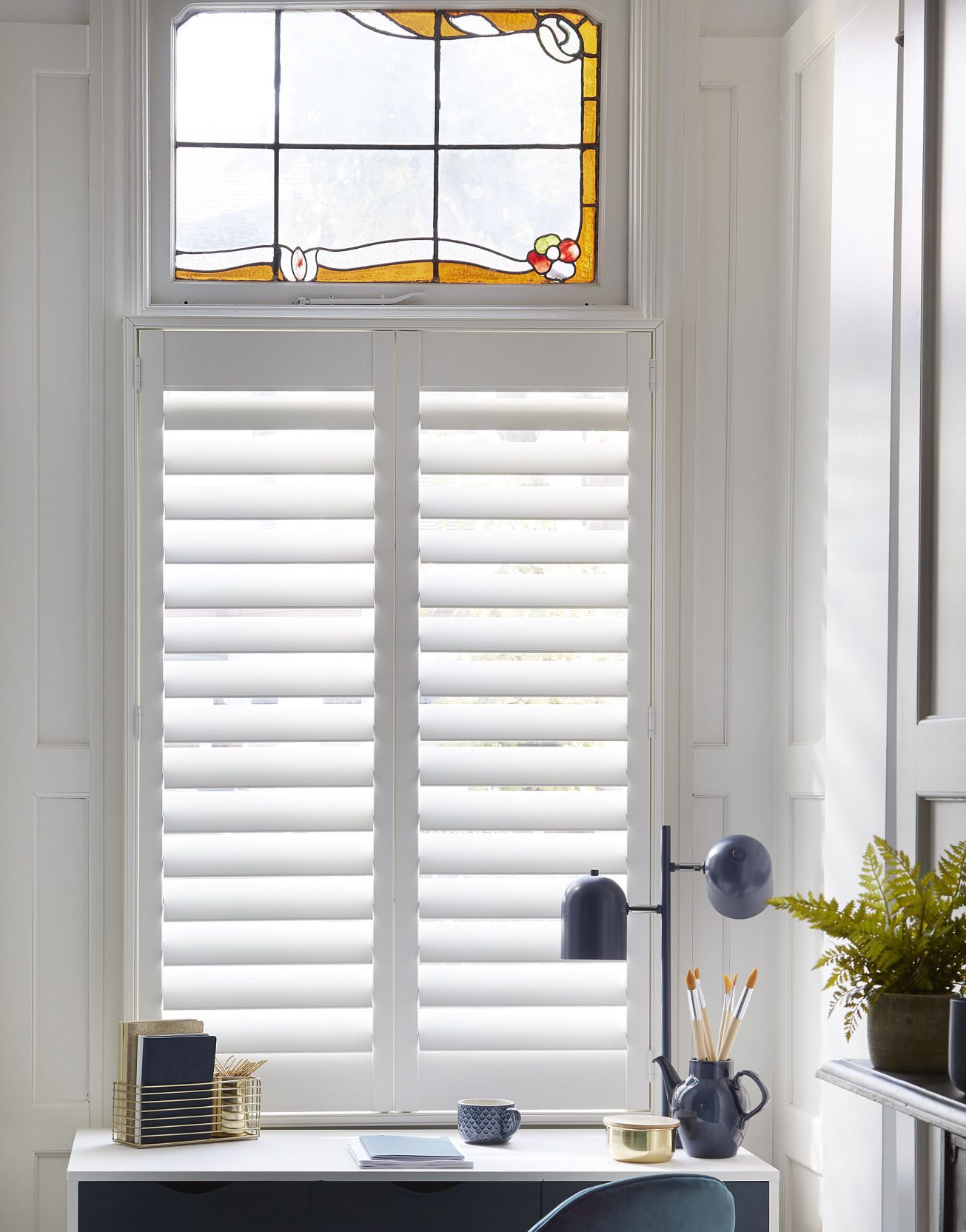 Order Boston Shutters Today!
If you're looking for high-end window treatments Boston, look no further than the classic, stately shutters available at The Blinds Side.  There's no better way to achieve an aura of refinement than by installing sturdy and sophisticated shutters that offer a distinguished accent for traditional architecture, as well as simple, clean lines that complement modern structures.
You may not find as many options for customization with shutters as you do with blinds, shades, or drapes, but the streamlined elegance and unmatched performance of this style of window dressing is enough to recommend it for homes and businesses looking to imbue interior spaces with luxury and class.  Plus, you can always pair shutters with other window treatments to add more drama and personality.
Are you interested in taking your functional décor to new heights?  The qualified and experienced professionals at The Blinds Side can find the perfect shutters Boston for every residential or commercial client.
The radiant patina of hardwood can do wonders when it comes to creating an attractive and inviting interior design. It's easy enough to add wood through flooring and cabinets, but you can also go a step further with eye-catching wood shutters when you choose options like golden oak, rich mahogany, or even painted wood, if you want something lighter and brighter.
In addition to providing a breathtaking addition to your décor, wood shutters offer incredible value. When closed, these opaque window coverings offer maximum privacy and near-blackout conditions, not to mention an added layer of insulation against outdoor temperatures. They're also extremely durable and last for years with minimal upkeep. Stunning wood shutters Boston deliver the utility you need and the natural beauty you crave.
Most everyone loves the quality and romance of natural wood, but some just don't have the budget to outfit an entire home or office with wood shutters. You'll find a suitable alternative in composite shutters, which employ the look of wood, but are made from modern materials that resist the damage caused by humidity.
Placing wood shutters in a bathroom or kitchen, where they're more susceptible to moisture, could lead to issues like warping, rot, mold, and more. You won't have these problems with composite shutters, which will remain fresh and functional even in high-humidity settings.
The Blinds Side is pleased to work with manufacturers that subscribe to the use of sustainable materials and practices when creating composite shutters, ensuring an eco-friendly option, as well. When you want the lasting beauty of wood in a budget-friendly package, composite shutters provide the ideal solution.
The Blinds Side is pleased to offer full length, double-hung, and bifold models of plantation shutters, which feature larger, wider louvers (i.e. slats) than traditional shutter styles.  Plantation shutters Boston offer the same gorgeous, refined aesthetic and functional appeal as traditional shutter styles, but they were originally conceived for use with oversized windows, as a way to allow for more natural light a better view of the outside with louvers adjusted to the open position.
If you're interested in taking the level of refinement and performance in your home or business space to the next level, The Blinds Side has the best shutters for every Boston structure.  Contact The Blinds Side today at 410-630-6940 or [email protected] to schedule a free consultation and learn more.