Commercial Interior Shades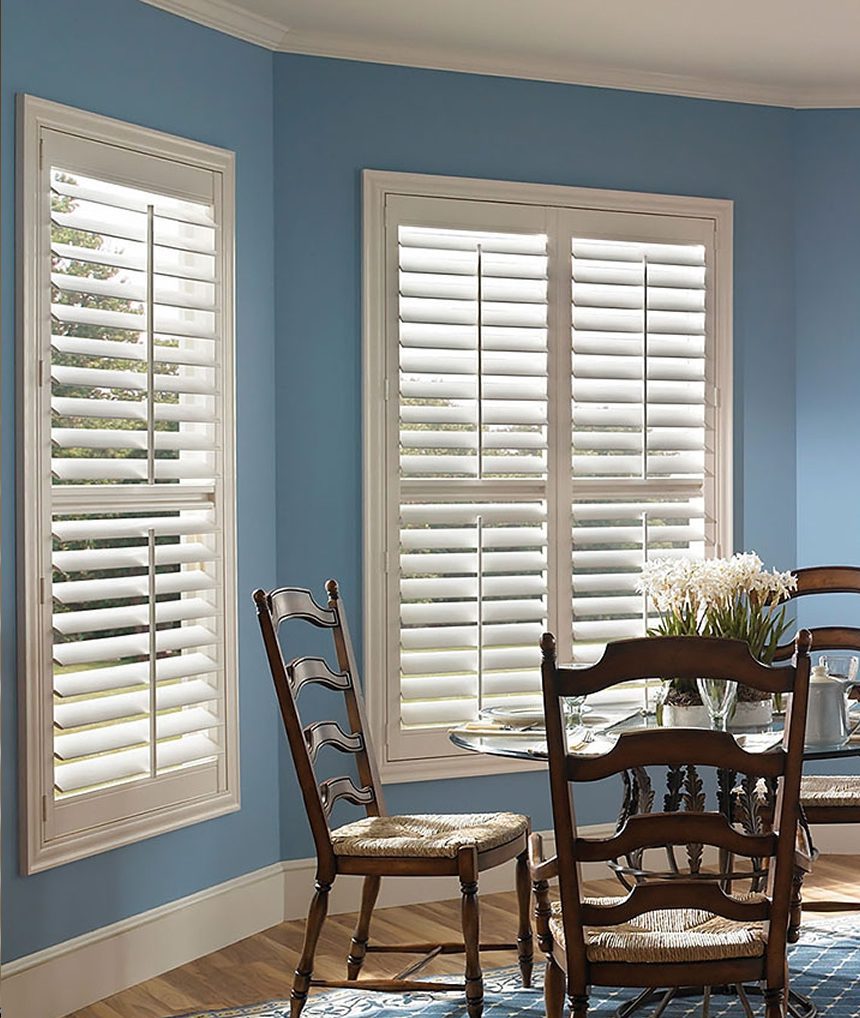 Order Commercial Interior Shades Today!
Every commercial enterprise faces both practical and aesthetic concerns when it comes to installing window treatments. On the one hand, you need solutions that allow you some measure of control over the light, heat, and noise entering your interior spaces, but you also want solutions that enhance your décor and create a sophisticated and stylish professional interior.
The talented professionals at The Blinds Side have the knowledge and experience to help you find precisely the right commercial solar shades to elevate the function and ambience of your business space, as well as the expertise to install them to your satisfaction. When you partner with our dedicated team, you'll have no trouble upgrading your retail, hospitality, or office space with quality MechoShades designed to increase convenience and add eye-catching appeal.
Solar Protection with MechoShades
The sun provides us with myriad benefits, including illumination and heat, along with vitamin D necessary to remain healthy and happy. However, it also produces harmful UV rays, creates a strong glare, and causes interior heat gain that leads to discomfort and sky-high cooling costs.
You need window treatments designed to deliver cost-effective solutions without diminishing the benefits to be derived from the sun. MechoShades from The Blinds Side are ideally suited to the task with features that offer the best of both worlds.
Quality materials block harmful UV rays from entering your space, fading surfaces and creating health hazards for employees and customers. These shades can not only help to reduce glare, but also energy bills. Even better, they supply all of these benefits while preserving the glorious view outside and allowing for daytime illumination of interior spaces.
Versatile Commercial Solar Shades
Shades are an ideal window treatment if you want to add simple elegance to any interior space. They work just as well in corporate offices as they do in restaurants, hotels, or retail locations, and they pair beautifully with other window treatments, especially eye-catching drapery.
It's essential to choose window treatments that meet your practical needs, including addressing the negative effects of the sun, but it's also important to consider how any window dressing makes your commercial space look. You want options that are attractive and that complement your existing décor, creating a cohesive aesthetic that puts employees at ease and creates a winning impression with customers. Interior shades from The Blinds Side offer the function you need, along with the style that exemplifies your quality brand.
A Wide Variety of Styles to Choose From
The Blinds Side understands that every commercial operation has unique needs when it comes to ideal window treatments, which is why we offer a vast array of shades to choose from. Perhaps you want the convenience of easy-to-use roller shades, or the light-blocking properties of blackout shades. Maybe the multi-functional appeal of commercial solar shades better suits your particular needs.
Whether you want to mix and match window dressings or you like to keep it simple, The Blinds Side has the quality products and tailored services you expect and deserve. Contact us today at 410-630-6940 or [email protected] to schedule your consultation and get started with your décor upgrade.