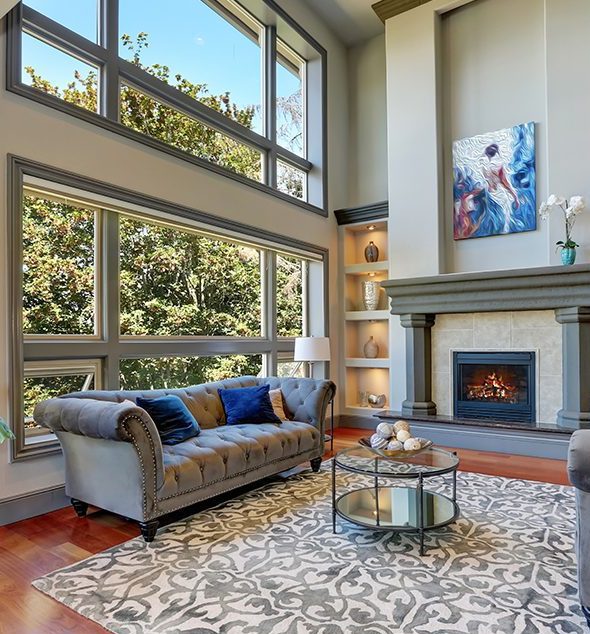 Whether you're adding décor to your home or office space, chances are you could use some help with the finer points of interior design. You already have your own style and taste, so you likely have some ideas about colors, materials, and products you prefer, but putting all the pieces together to create an attractive and harmonious design requires both talent and training.
You need expert assistance from professionals with a background in interior decorating. You need a trusted partner in custom decorations like The Blinds Side. If you're keen to update the look of your interior but you have no clue where to start, a consultation with the qualified professionals at The Blinds Side can introduce you to options you never considered and help you choose the right décor for your space.
The Blinds Side is pleased to offer both consultation and installation services, as well as a variety of options thanks to partnerships with reputable manufacturers like Graber, Hunter Douglas, and Comfortex. With our wide selection of blinds, drapes, shutters, and shades, as well as options for technological upgrades with motorization and automation, you'll find endless options to customize your window dressings.
Our impressive selection of materials, styles, colors, patterns, and features ensures that every home or office receives the custom decorations that elevate ambience and ensure functional performance. Classic or traditional, sophisticated or edgy, simple or elaborate – you'll find the options to suit your particular taste, complement existing décor, and enhance your overall interior design.
If you're looking for a more definitive overhaul of your space, the creative professionals at The Blinds Side can also help you with foundational décor by narrowing down your preferred color palette and providing a selection of paint and wallpaper to get your makeover underway. From there you can select window dressings that complement your revitalized interior spaces.
Custom Decorations for Windows
Custom sizing is a given when you work with the experienced professionals at The Blinds Side – our first order of business is to take precise measurements before any window treatments are ordered. You'll also enjoy options for customization, starting with the ability to select your favorite brands. From there you'll have options for types of window treatments, as well as styles, materials, colors, patterns, and features like solar protection and level of opacity.
Even better, many window treatments can be upgraded to include remote-control, motorized elements for added convenience, automation, and integration with other smart electronics. You could also create one-of-a-kind prints for certain window treatments as a way to personalize your home or add company logos for advertising purposes.
Expert Interior Decorating Services
The Blinds Side works hard to offer quality products from trusted manufacturers, but we also go out of our way to provide superior service and ensure customer satisfaction. Our interior decorating services start with understanding your wants, needs, and preferences, and then using that knowledge to provide you with suitable options so you can make informed decisions. Then our team of trained experts installs your décor for lasting appeal.
If you need an upgrade to your home or office interior but you don't know how to get started, contact the qualified professionals at The Blinds Side today at 410-609-5231 or [email protected] to schedule your consultation and learn more about our interior design services.