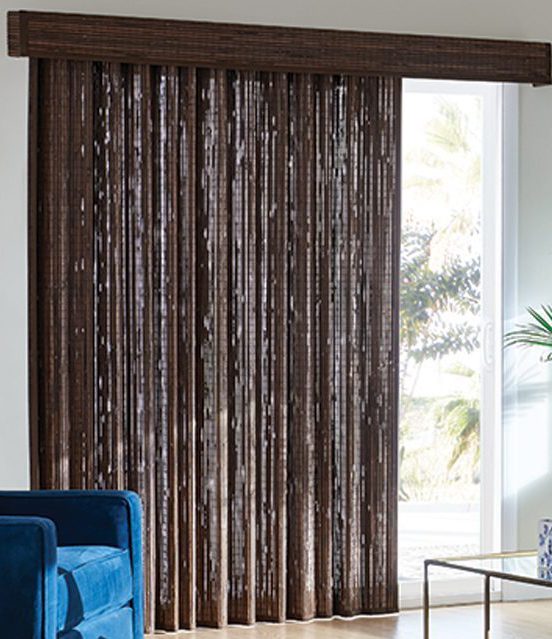 Order Natural Drapes Today!
Window dressings serve two main purposes. They cover windows in the home or office setting for functional reasons like privacy and light control. They also enhance your décor, allowing you to express your personal style sensibilities. Natural drapes do even more, though. They provide you with an eco-friendly means of covering your windows.
At The Blinds Side, we strive to provide the quality products and superior services our customers deserve. We want to meet your every need when it comes to adding or updating window dressings in your home or office. With increasing focus on choosing consumer goods that do less harm to the environment, natural drapes, blinds, and more are the order of the day. You'll enjoy myriad benefits when choosing from Graber, Hunter Douglas, or Comfortex eco-friendly drapes offered by The Blinds Side.
Suitable for windows and patio doors alike, natural drapes are the environmentally responsible window treatments you've been searching for. They come in a wide variety of natural and renewable materials, such as grasses, bamboo, jute, woven wood, and more. You also have options for color and style to personalize the look of your window coverings. The added bonus of choosing natural window coverings is that your décor gains heightened visual dimension from the texture of the materials used.
Natural drapes make for a stylish addition to any home or office setting thanks to the distinctive appearance and warmth that make any interior more inviting and attractive. It's easy to elevate your design aesthetic with help from the trusted professionals at The Blinds Side, who can help you to choose the stylish and eco-friendly window treatments you prefer.
Cost-Effective, Eco-Friendly Drapes
Natural drapes are more than just a tasteful addition to your décor – they provide you with the performance you need to enjoy a comfortable and functional home or office setting. Constructed with woven fibers, these window coverings allow some light to filter through, even when closed, ensuring you always enjoy at least a trickle of natural light.
Still, they help to preserve your privacy and reduce the heat gain from direct sunlight, reducing energy waste, lowering utility bills, and creating a more comfortable interior environment. Eco-friendly drapes are also an affordable alternative to some other window treatments. It you want a new look on a budget, natural drapes are a fitting option to explore.
Options to Suit Your Sensibilities
There's no denying the warmth and organic appeal of natural drapes, which can help to make any home or office space more inviting and attractive. These drapes also allow eco-conscious consumers to live up to their green ideals.
Natural drapes are easy to clean and maintain, and superior craftsmanship ensures that they'll provide you with stunning décor and exemplary performance for years to come. It's not always easy to find sustainable products to suit your eco-friendly sensibilities, but the caring professionals at The Blinds Side are pleased to deliver with a wide variety of natural drapes to enhance your home or office.
If you're ready to introduce natural materials and environmentally-friendly products into your interior spaces, contact the qualified professionals at The Blinds Side today at 410-630-6940 or [email protected] to schedule your consultation and learn more.