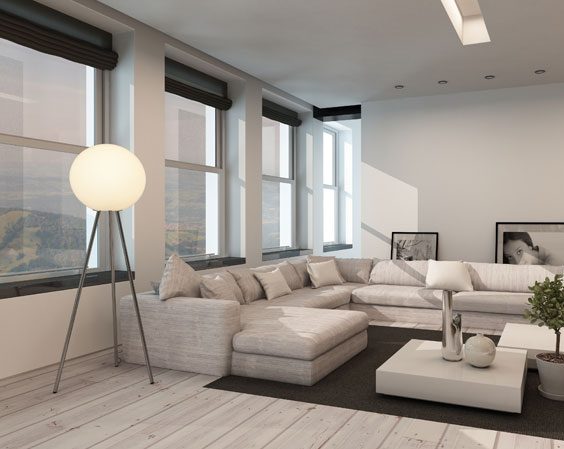 Order Somfy Motorization Today!
At The Blinds Side, we're always looking for ways to make your home or office more beautiful, comfortable, and convenient with modern window treatments and peripheral products. You may already be familiar with the ease of use offered by our many durable and versatile blinds, shades, and shutters, including popular products like Vertiglide Hunter Douglas and Glydea Graber. If you're ready to take convenience to the next level, it's time to learn more about Somfy motorization for indoor and outdoor use.
What is Somfy Motorization?
Somfy is an internationally recognized supplier of motorization for window treatments. As the leading global manufacturer of motors for interior and exterior window coverings, Somfy enjoys a long and successful track record of creating strong, durable, and high-quality motors that offer a smooth, quiet, and totally convenient way to adjust your favorite window treatments.
Since 1980, Somfy has produced over 150 million motorized solutions for window coverings, serving 270 million satisfied customers across the world in both residential and commercial markets. Over four decades of engineering and design have culminated in modern motorization technology, including electronic and app controls that give users the power to regulate interior lighting and privacy with ease, at the mere touch of a button.
With more and more homes and businesses turning to smart, automated solutions, you'll be happy to hear that Somfy products are compatible with a variety of connected home systems. You should have no trouble integrating your Somfy motors with HVAC, lighting, security, or other building automation systems.
The Blinds Side proudly partners with reputable and reliable manufacturers to provide you with the modern products you need to take your home or office décor into the future. With Somfy motorization, your window treatments can add more than just beauty and function to your space – they can make your life easier.
Where Can You Use Somfy Products?
If you've already outfitted your home with Glydea Graber, Vertiglide Hunter Douglas, or other high-end window treatments from The Blinds Side, you may not even be considering an upgrade, thanks to the longevity and overall appeal of these quality products. At The Blinds Side, we constantly strive to improve, offering the most convenient and cutting-edge products so we can ensure your ongoing satisfaction.
This is why we're pleased to add Somfy motorization to a wide variety of interior and exterior window treatments, including blinds, draperies, rolling shutters, shades, solar screens, and more. Our trained and experienced professionals are happy to help you select the perfect window treatments for your home or business and pair them with Somfy motors to ensure the height of convenience.
Whether you run a bustling corporate office or busy household, your time is at a premium and you need solutions designed to seamlessly suit your lifestyle. When you add Somfy products to your attractive and versatile window treatments from The Blinds Side, you increase function and make your life that much easier.
If you're ready to upgrade to motorized window treatments with Somfy products that integrate with existing automation systems, contact the professionals The Blinds Side at 410-630-6940 or [email protected] to learn more and schedule a consultation.