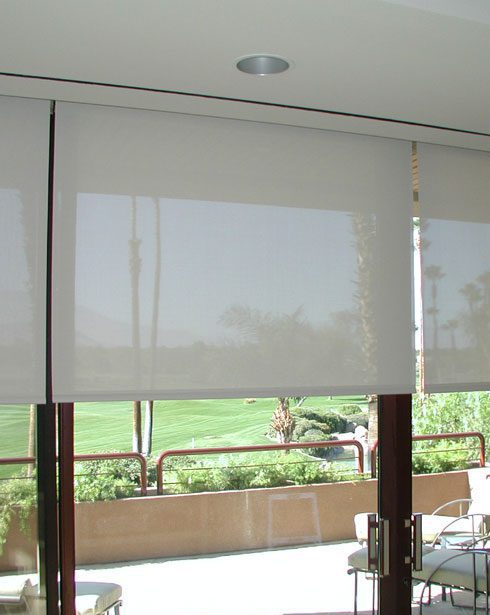 Order Boston Shades Today!
When choosing window treatments Boston, you want the options that will not only beautify your home or business setting, but also meet practical needs for convenience and coverage. Although blinds may be more traditional, there's a lot to love about the elegance and ease of use you'll gain when you purchase quality shades from the experts at The Blinds Side.
There is a wide variety of shades to choose from, with styles like roller, cellular, Roman, and solar shades to consider, each with options to customize via materials, sizing, and so on. When you partner with the talented professionals at The Blinds Side, you'll find the perfect combination of elements to deliver the convenience, utility, longevity, and style you're seeking.
Whether you want to create a chic and welcoming home atmosphere or you're looking to make a powerful statement in your business setting, you can reach your goals with the right traditional or modern shades Boston from The Blinds Side.
The classic roller shade remains one of the best options for anyone seeking convenience and optimal light and privacy control. Simple, streamlined roller function makes for easy adjustments, and the clean lines and timeless appeal of roller shades mean they fit in absolutely any home or business setting.
Available in myriad materials, colors, patterns, textures, and even levels of opacity, roller shades offer options to enhance and customize your interior design. Best of all, you can always pair them with valances, drapes, or other window dressings to enrich visual appeal and increase options for light and privacy control.
Cellular shades are so called because they consist of more than one layer of material, divided into horizontal rows, or cells, that expand and contract as you adjust the shade. Not only does this make for an attractive, pleated effect, but the cells deliver unparalleled benefits, including versatile light and privacy control, as expected.
You'll also enjoy added insulation, thanks to air trapped in cells that forms a barrier between the surface of the window and your interior spaces, making this type of shade ideal for Boston homes and businesses that experience both cold, winter weather and summertime heat.
The folded effect that occurs when you open Roman shades is what makes this option one of the most lovely and luxurious window treatments available. While the textiles, colors, and patterns you choose will certainly define the visual weight of your shades, the folds help to add actual volume, enhancing an otherwise flat window treatment. Roman shades are especially well-suited to elevating your interior design when paired with supplemental window treatments like window cornices or drapery.
Protecting your home or business from the sun's harmful ray's is made easier with solar shades that curb the heat entering through the windows, helping to create a more energy-efficient interior.  They also offer optimal light control thanks to relative openness factors ranging from 1% to 10%, with 1% signifying the tightest weave, or a blackout situation, and 10% delivering solar protection without obstructing your view of the outside world.
If you're seeking stylish and convenient window treatments Boston, you'll kill two birds with one stone when you choose quality shades from The Blinds Side.  Contact the talented professionals at The Blinds Side today at 410-630-6940 or [email protected] to schedule a free consultation and learn more.