Commercial Printed Window Blinds & Shades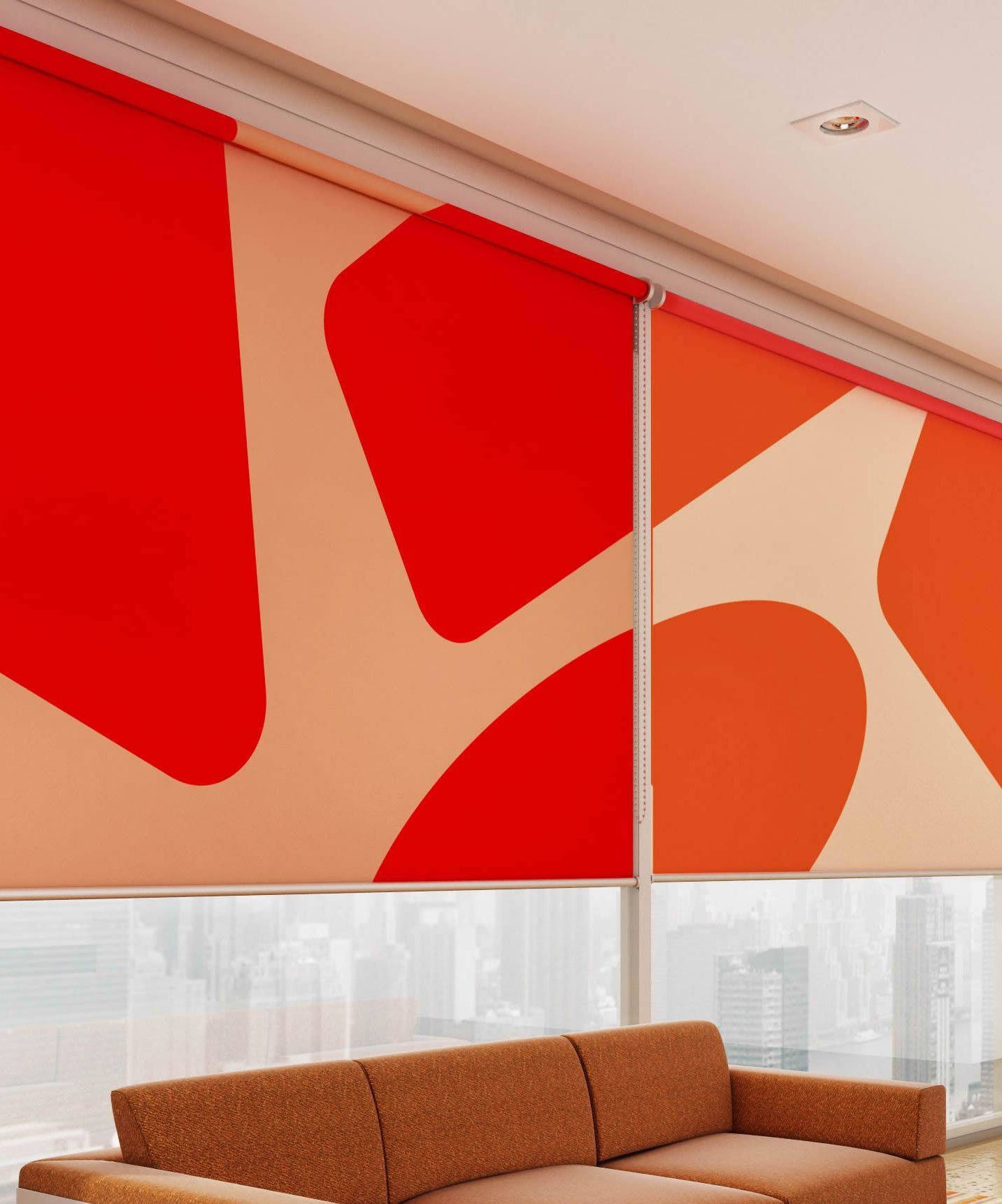 Order Commercial Printed Window Coverings Today!
Your commercial space must meet multiple needs. On the one hand, it's where your employees carry out the tasks of running your business operations. On the other hand, it may serve as a space where you interact with customers. This means you not only have to design a workspace conducive to productivity, but also an environment where you can cater to clients and sell products or services.
The Blinds Side has solutions for window coverings that help you to accomplish both practical and aesthetic goals when outfitting your commercial space. With logo printed shades and blinds, you can really make a statement with window treatments while still enjoying functional features like light and temperature controls. Whether you prefer roller shades, solar shades, or various blinds, you can get the unique and stylish prints that elevate the artistry and appeal of your window coverings.
Unique Logo Printed Shades
Some businesses are best served with minimalist window dressings like simple and unassuming roller shades that fade into the background. As long as functional concerns are addressed, inconspicuous window coverings fit the bill.
Then there are companies that want to make windows treatments the focal point of interior décor. This is where logo printed shades really shine. If you're working with a relatively neutral palette, there's no reason not to add some wow factor with blinds or shades displaying your company logo or other unique graphic elements.
Logo shades from The Blinds Side are a great way to advertise and reinforce your brand messaging, whether you run a diner, a retail clothing store, a tech mecca, or a corporate office. Spicing up your space is made easy with logo printed shades or other window treatments that make the most of often underutilized advertising space.
Whether you decide to add custom printing with a logo or other graphic design to your solar shades, you're going to gain a lot of functional value from these quality window treatments. Solar shades are designed to give you the best of both worlds with coverage that reduces solar glare, UV damage, and heat gain in your commercial setting, but also allows a practically unfettered view of the outside.
Whereas some window coverings offer either/or solutions, solar shades are intended to significantly reduce harmful UV rays entering your interior spaces without blocking your view of nature in the process. Adding custom printing is just the cherry on the cake, and the talented professionals at The Blinds Side are more than happy to help you display your logo or choose a suitable graphic to enhance the ambience in your commercial space.
Before you choose the right window treatments for your commercial operation, you need to understand that you're getting more than just covers for your windows. You're getting a lot of added value, especially when you opt for commercial printing on your roller or solar shades.
These timeless window dressings are not only sleek and sophisticated, but in some cases, they can help you to save money on utility bills and even advertising costs. You needn't spend extra money on outdoor signage when you add eye-catching logos to blinds and shades.
If you want to gain the greatest possible value from your window coverings, contact the qualified professionals at The Blinds Side at 410-630-6940 or [email protected] now to learn more and schedule your consultation.