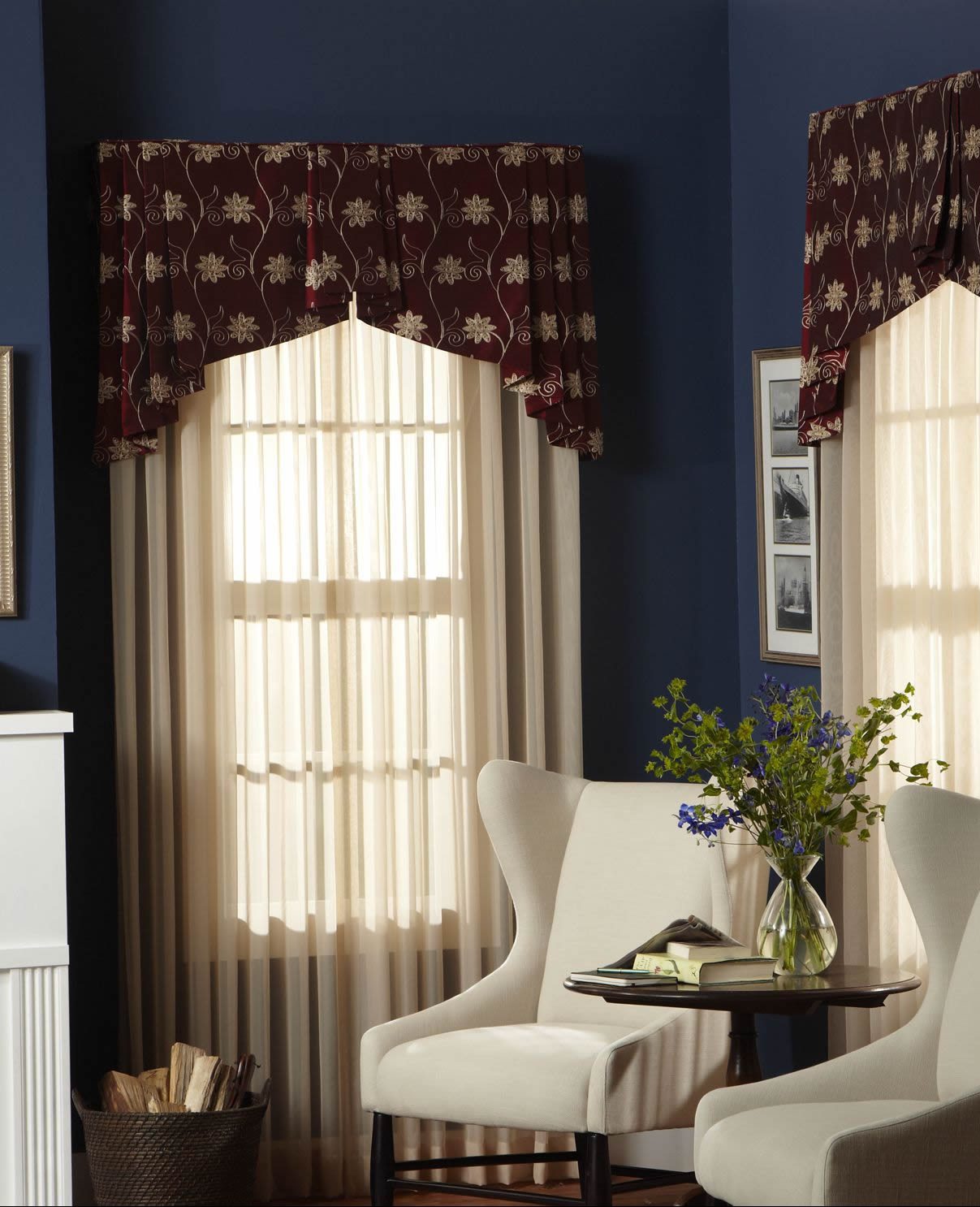 Order Top Treatments Today!
When you partner with the trusted professionals at The Blinds Side to help you choose and install the perfect blinds, drapes, shades, and shutters for your home or office, you know you're getting top-quality products and expert installation services. However, you may look at your new window treatments and feel that they're somehow incomplete, even though they perfectly suit your needs, complement existing décor, and enhance the overall look of your interior spaces. What's missing?
Perhaps what you're seeking is the addition of top treatments like cornices, swag, and valances that adorn the upper portion of your windows, hiding hardware and adding a little extra flair to your window coverings. What you need is the perfect finishing touch to bring extra dimension to windows and custom styling to your décor. With plenty of options to choose from at The Blinds Side, you're sure to find ideal top treatments to elevate the eyeline in any room, as well as the aesthetic appeal.
Valances consist of a length of fabric attached to the upper portion of the window that hangs down over the top of the window treatment, sometimes with longer lengths on the sides to artfully frame windows. At The Blinds Side, we offer all of our top treatments in a wide range of styles materials, colors, and patterns to match up with existing window dressings and other décor.
Whether you want to camouflage the tops of your drapes, blinds, or shades, you can find the perfect valance to complement your window treatments and represent your personal style. The Blinds Side selects only premium quality materials and works with reputable manufacturers to ensure excellence and customer satisfaction. Our top treatments are designed to withstand wear and tear and remain attractive for years with minimal maintenance and upkeep. Valances are an outstanding way to add lasting elegance and charm to any window treatment.
Gathered valances and whimsical swag both add visual interest and appeal to existing window treatments, but cornices are something different. They're rigid top treatments that provide a more structured and traditional approach to embellishing window coverings.
These rectangular accoutrements can be made from wood to resemble decorative crown molding or they can be little more than simple, streamlined boxes covered in your choice of fabric. They could also be much fancier, as with ornate, canopy-style cornices paired with a valance and drapes. The beauty of cornices is that they add depth to the upper portion of the window, as well as visual height to any room, especially when paired with floor-length drapes or vertical blinds.
When you drape voluminous swaths of fabric over a curtain rod, you'll not only add dimension to existing window treatments, but also an element of luxury. Whether you choose ethereal sheers for a touch of romance or heavier fabric to create a more decadent aesthetic, the end result will be a bold statement at a reasonable price.
Are you ready to upgrade the window coverings in your home or office with suitable top treatments? Contact the qualified professionals at The Blinds Side today at 410-630-6940 or [email protected] to schedule a consultation and learn more about your options.