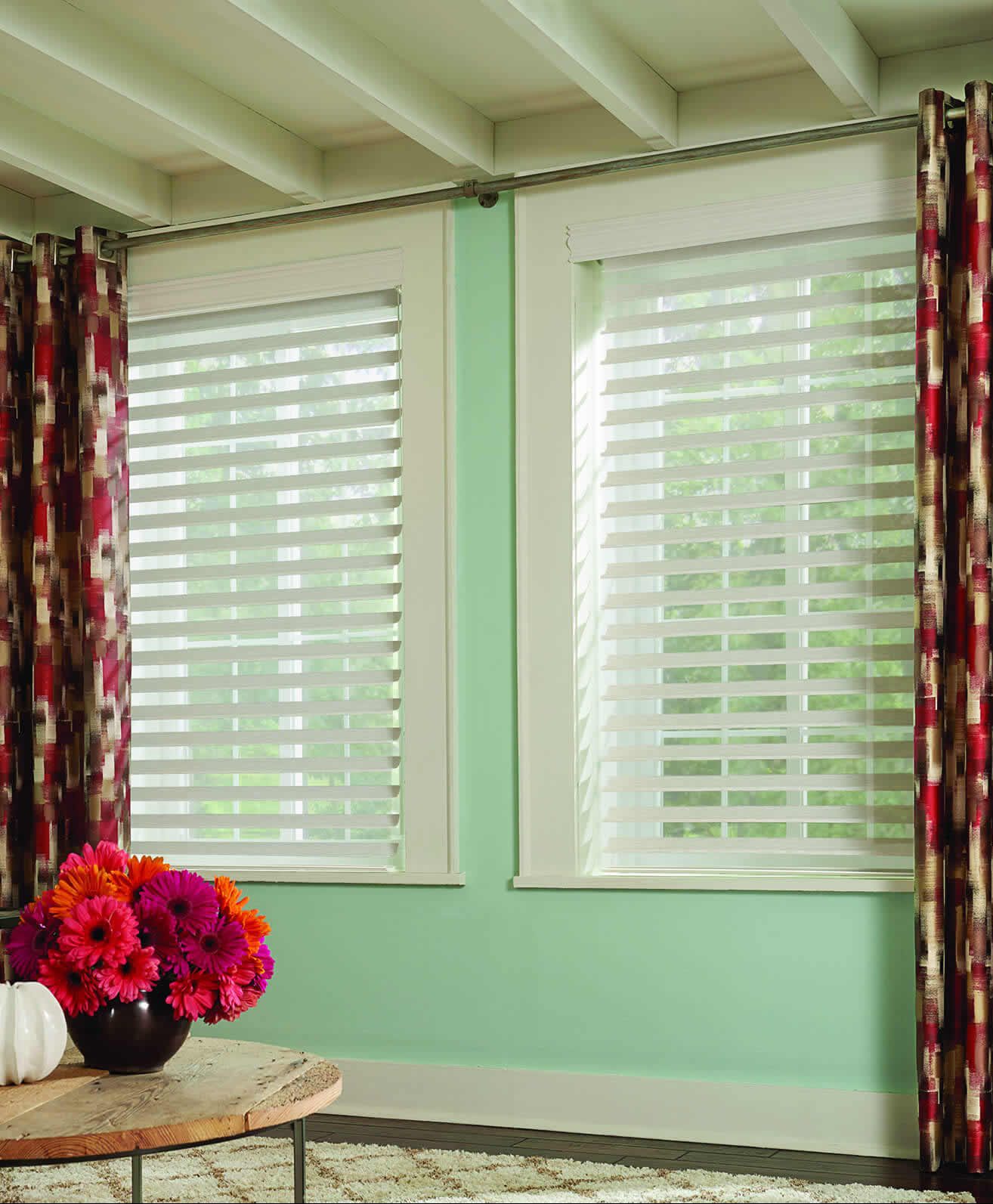 Order Office Blinds Today!
When you're focused on the demands of running a company, you might not see the need to put undue thought into the décor. After all, the desks, chairs, electronics, and even the carpeting, paint, and window coverings need only serve functional purposes in order to facilitate productivity, right? In truth, your office décor plays a much more vital role in boosting employee morale, maximizing performance, and leaving a positive and lasting impression on clientele.
The talented professionals at The Blinds Side have the expertise to help you choose the best window treatments for your office space and the skill to install your preferred window coverings, ensuring lasting appeal whether you choose simple and streamlined aluminum blinds or you opt for the added value of MechoShades. The right office blinds will meet your practical needs, elevate your office style, and provide benefits you never considered.
Increase Comfort and Convenience with MechoShades
Partnering with The Blinds Side to install blinds, shades, shutters, or drapes throughout your office space is a great way to reduce solar glare and heat gain, as well as increase privacy. Some products even preserve the outside view while offering all of these benefits.
MechoShades go a step further with remote controls designed to add comfort, convenience, and energy-efficiency to your office setting. Mechanized controls provide a quiet and unobtrusive means of adjusting your blinds or other window treatments. With the push of a button, you can change settings frequently throughout the day to compensate for the position of the sun, potentially reducing lighting and heating/cooling costs in the process.
These systems also seamlessly integrate with a variety of existing automation systems for enhanced convenience and added value. With quality materials and manufacturing, your window treatments and mechanized components will provide lasting performance and mounting savings. Creating a comfortable environment for employees and clients is easy with MechoShades from The Blinds Side.
Enjoy Cost-Effective Aluminum Blinds
The reliable professionals at The Blinds Side understand that every business must observe the bottom line. This is why we proudly team with reputable manufacturers to offer high-quality products like aluminum blinds at affordable prices.
Easy to clean and maintain, these strong and durable window coverings are perfect for any office environment and they come in a variety of colors, styles, and features to suit your particular needs. They also pair wonderfully with other window treatments to create a custom look that enhances your office, displays your style sensibilities, and impresses onlookers.
Customize Your Office Décor
Perhaps you want window treatments that blend seamlessly with existing décor. Or maybe you prefer blinds or shades that add a pop of color or patterns, or promote your brand with custom logo graphics. Choosing the right window treatments for your office can not only add to the ambience, but these elements of décor can help to create an attractive and inviting environment that increases employee satisfaction and creates client confidence in your business and your brand.
If you're ready to take your office décor to the next level with functional and stunning blinds, shades, or other window treatments, contact the qualified professionals at The Blinds Side at 410-630-6940 or [email protected] today to schedule your consultation and learn more.