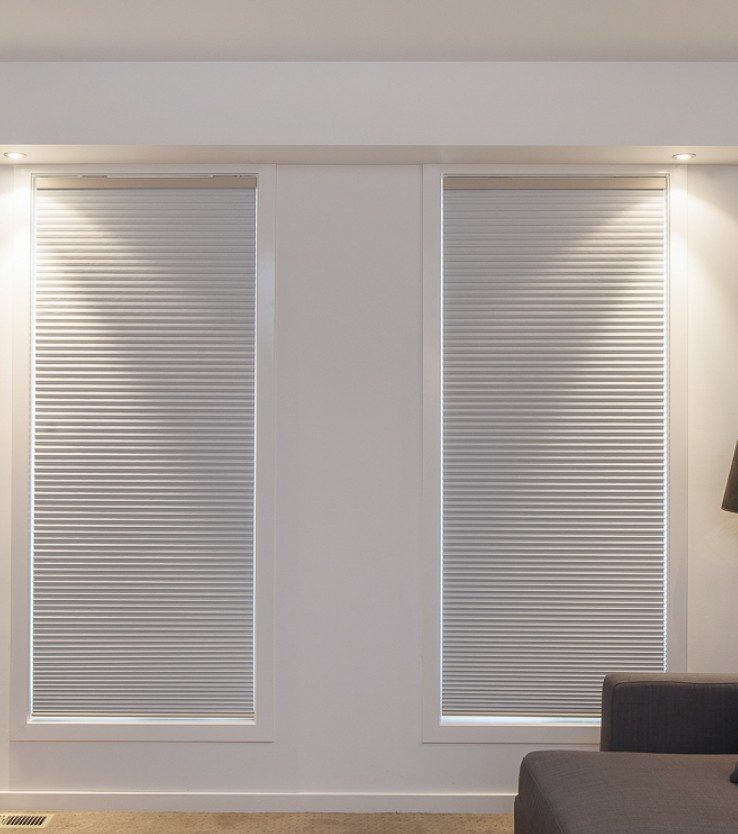 Order Boston Blinds Today!
The Blinds Side is pleased to offer a dizzying array of modern, sophisticated window treatments, including a variety of elegant blinds that will elevate your interior design.  Blinds pair equally well with the historic architecture Boston is known for and modern structures that have a more streamlined appearance.
Whether you have a home or a business in Boston in desperate need of new or upgraded window treatments, you'll find the chic and attractive blinds that define your space, complement your aesthetic, and fulfill functional requirements.  Blinds provide optimal light control and the opportunity to adjust for privacy.  They're also a quality window treatment that will add classic appeal and high-end polish to your interior design.  What products can you choose from when your home or business needs blinds Boston?
There's nothing quite like the natural glow of wood to imbue your space with warmth and personality. Wood adds an instant connotation of luxury, class, and timeless appeal, whether you add wooden blinds to your traditional Boston home or your modern Boston office. Wood also delivers the quality and longevity you want in a window treatment, both because the product itself is sturdy and the material is always in style.
The beauty of faux wood blinds is that they offer the same appeal as wood from a visual perspective, but they also deliver a level of versatility natural wood can't, not to mention budget-friendly appeal. Wood is gorgeous, of course, but modern faux wood blinds look incredibly real. In addition, they're better suited to spaces like bathrooms and kitchens that experience moisture, which could damage wood with warping, rot, or mold.
If you want the look of wood without the luxury cost or potential problems related to moisture, faux wood blinds are an excellent option, and the professionals at The Blinds Side are happy to help you find the perfect products and features for your Boston residential or commercial space.
If you feel like wood is too traditional for your modern home or business setting, aluminum blinds can offer a sleek and versatile alternative. We've partnered with high-end manufacturers to provide quality, custom aluminum blinds that deliver the utility and durability you want, paired with a more contemporary style. If you want optimal privacy and light control with window treatments that works in any interior space, aluminum blinds are a great option.
Traditional, horizontal blinds are ideal for a wide variety of window shapes and sizes, but if you want to cover floor-to-ceiling windows or sliding doors, vertical blinds are a better choice.  Fabric vertical blinds are an elegant addition to any home or office space, and they offer excellent light and privacy control.  They're a practical and sophisticated solution for large window expanses in your Boston home or business. There is no shortage of window treatments to choose from when you partner with The Blinds Side, but blinds are among the most popular.  If you're ready to replace window treatments in your home and upgrade to blinds Boston, contact the talented and experienced professionals at The Blinds Side today at
617-477-5131
or
[email protected]
to schedule your free consultation.