Commercial Blackout Shades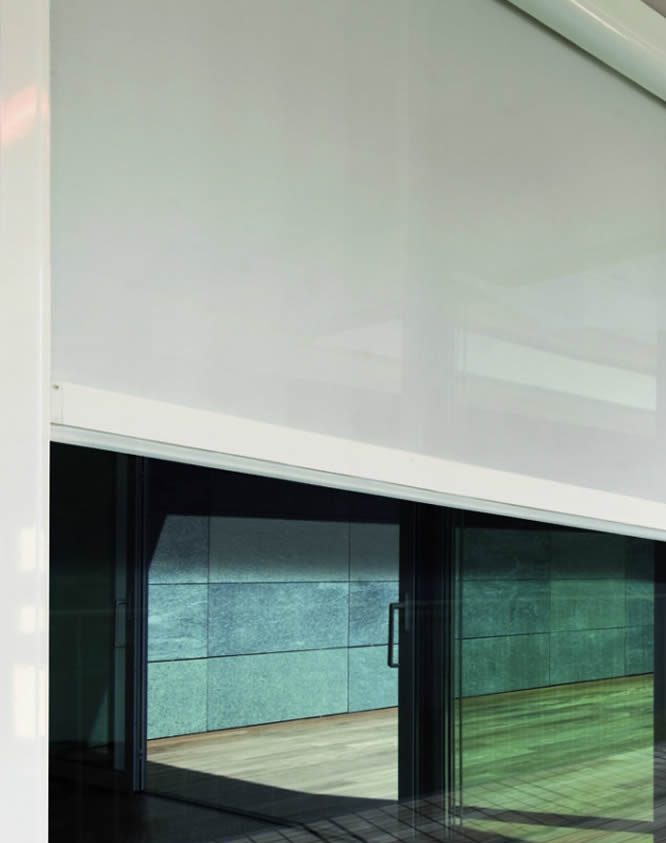 Order Commercial Blackout Shades Today!
Not every business will need blackout shades to completely eliminate the infiltration of natural light, but there are definitely operations that benefit from this level of privacy and light control. Whether you run a hotel or dorms, you prefer total darkness for boardroom or classroom presentations, or you require privacy for patients in your healthcare facility, just for example, you'll find the commercial blackout shades you need when you partner with the experienced professionals at The Blinds Side.
The Blinds Side is pleased to offer high-quality blackout shades from reputable manufacturers at reasonable costs. You'll find all the options you need for style, color, pattern, custom graphics, and embellishment when you choose from commercial solar shades, roller shades, and even automated MechoShades that add comfort and convenience for employees and customers. In short, you can customize your décor with beautiful and functional window treatments from The Blinds Side.
Versatile Commercial Blackout Shades
The Blinds Side offers shades in various levels of transparency and opaqueness to ensure the perfect solutions for every business. When you choose commercial blackout shades, you'll gain superior control over the light entering your facility. You'll also enjoy the ability to create absolute privacy.
You might think this limits your options for interior décor, but there are a wide variety of styles, materials, colors, and other features to choose from, ensuring your aesthetic needs are met, in addition to your fundamental requirements for performance. Whether you prefer the simple elegance of standalone shades or you want to pair your blackout shades with drapes, sheers, blinds, or other complementary window treatments, you can get the sophisticated, custom décor you crave with help from the talented and creative professionals at The Blinds Side.
Efficient Commercial Solar Shades
If you operate in a region with abundant sunlight, commercial solar shades are one of the best ways to address the heat and glare from sunlight blasting through windows. Solar shades come in various states of transparency to allow filtered light in and preserve the view of the outside world, but there are also opaque options to ensure complete darkness and total privacy when you need it.
Whether you opt for solar shades alone or you choose dual blackout shades (including a blackout shade and a solar screen shade), you'll enjoy the energy-efficiency that solar products are specially designed to deliver. Solar shades block harmful UV rays that can fade surfaces and damage skin. They also reduce heat gain to help you cut your cooling costs, as well as your carbon footprint.
Convenient and Durable MechoShades
The Blinds Side is always seeking new ways to meet customer needs and expectations. This includes providing the technologies that add convenience to your life. MechoShades offer remote controls for exceptional convenience and ease of use, and they seamlessly integrate with a variety of existing automated systems. Quality materials and expert engineering ensure that your mechanized blackout shades will hold up well under frequent and ongoing usage.
When your business needs the function of blackout shades paired with unique style that will elevate décor, contact the qualified professionals at The Blinds Side at 410-630-6940 or [email protected] for expert advice and installation services, starting with a consultation.