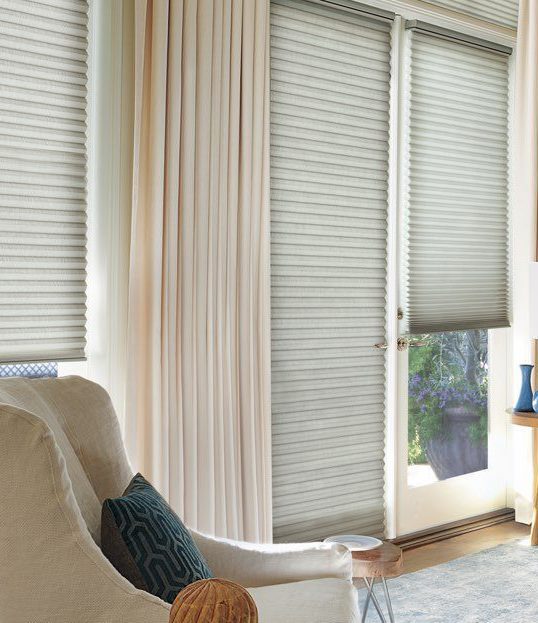 Order Hunter Douglas Duette Today!
The Blinds Side strives to deliver incredible value with every purchase, delivering the quality you expect and the excellence you deserve with every window dressing we install. This is why we're so pleased to partner with a renowned brand like Hunter Douglas that offers quality manufacturing and thoughtfully designed window treatments to suit the needs and sensibilities of every customer. If you're looking for shades that do more than just add privacy and lighting control to your home, you'll get incredible value from Duette Honeycomb Shades.
Energy efficiency is on everyone's mind these days. Whether you're concerned about the state of the environment or you're interested in saving money on interior heating and cooling costs (or both), Duette shades can help you to curb energy waste and cut your carbon footprint, maintaining a comfortable interior in the process.
Duette Honeycomb Shades are specially designed with distinct pockets that trap air to provide an added layer of insulation over windows, where you need it most. An astonishing 50% of a home's heating and cooling can be lost through windows, significantly increasing usage and cost. Duette shades work equally well in summer and winter, reducing heat gain and loss to keep your home comfortable and boost energy efficiency.
With customization options that include a variety of cell sizes, both vertical and horizontal orientations, top or bottom open, and a wide range of fabrics for different combinations of sheerness/opacity, color, and texture, you'll get exactly what you're looking for, with energy savings, to boot. Contact the experts at The Blinds Side today at 410-630-6940 or [email protected] to learn more about Duette.