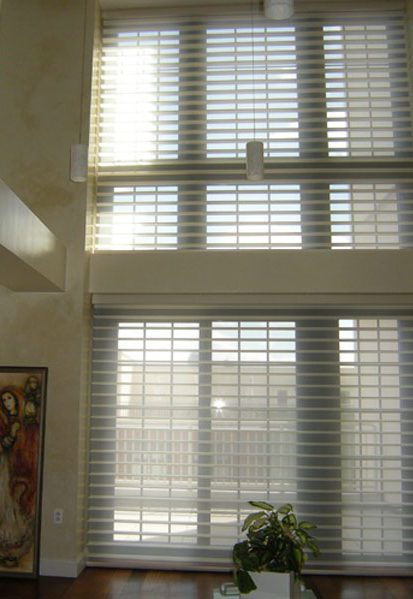 Order Boston Window Treatments Today!
Boston is bursting with beautiful older homes, as well as attractive modern construction, and the style of your structure can certainly impact your décor.  At The Blinds Side, we're committed to helping every customer find the perfect window treatments to complement and enhance their home or office space.
The right blinds, shades, shutters, and custom window treatments can help to define your space, draw the eye, and create your preferred aesthetic, but of course, there are practical concerns, as well.  You need window dressings that provide you with light and privacy control, and perhaps even features like noise reduction or added insulation for energy efficiency.
The Blinds Side proudly offers a wide variety of quality window treatments from trusted brands, allowing you to choose the options that best suit your interior design and your personal style.  Whether you're seeking residential or commercial solutions to meet your practical needs and elevate the overall look of your space, The Blinds Side offers free consultations, expert advice, and premium products for Boston area residents and business owners.
We're pleased to offer a wide range of products and features to suit your every need when it comes to window treatments Boston. Some of our most popular products include:
Traditional Blinds (wood, faux wood, and aluminum)
Vertical Blinds
Sliding Panels
Traditional Shades (cellular, roller, solar, Roman, and more)
Specialty Shades (pleated, sheer, and layered)
Shutters (composite and wood)
Plantation Shutters
Natural Shades and Drapes
and Custom Window Treatments
Our many products guarantee that we have a style that will perfectly suit your needs, your space, and your aesthetic. Our talented team is happy to provide options based on your architecture, your current décor, and you preferences and help you to pick the perfect solutions for your Boston residence or commercial space.
Customer satisfaction is our top priority, which is why the professionals at The Blinds Side are pleased to offer a free in-home consultation to start the process. From there, we'll take precise measurements so you don't have to hassle with it. We'll help you to choose the best window treatments for your space and place your order. When your custom window coverings arrive, our trained professionals will install them to ensure perfect fit and function.
Residential and commercial customers alike want sophisticated and elegant window treatments that fulfill their functional needs and deliver the personalized style that helps to define their space and enhance their overall décor. With professional assistance from the qualified and caring experts at The Blinds Side, you'll find the best window treatments for your Boston home or business.
Your Trusted Source for Window Design Boston
The right window treatments can create an elegant and welcoming home interior or help you to represent your brand and your business through design.  Whether you want an inviting home environment or an inspiring work space, the trained and experienced professionals at The Blinds Side can help you reach your design goals and ensure positive outcomes through personalized décor.  The right window treatments will complete your interior design and make a lasting impression on visitors.
If you're ready for an upgrade or you're decorating a new residential or commercial space in Boston, contact the talented team at The Blinds Side today at 410-204-4159 or [email protected] to schedule your free consultation and learn more.